Welcome Malia Mallory to the blog!
Tell us about yourself in fifteen words or less.
I am finally a published author after years of procrastination as well as an avid reader.
How do you define "erotic"?
Erotic can be almost anything. If something triggers a sexy thought or leads your mind to wander down a sensual path, I think that's erotic.
What makes erotica different than other genres (besides the knockage of boots)?
Many books that would not be considered erotica have very explicit or sensual story lines. In erotica though, it is more the main point of the story as opposed to a sideline between the characters. Erotica also tends to be more explicit and to the point, but really as with anything there is a broad spectrum. Erotica is certainly directed more to a reader who is "in the mood" or wants to be.
Where do you find inspiration for your work?
Though there is sometimes a small nugget of personal experience hidden here and there, for the most part, my stories come from my imagination.
What sets you apart from other erotic work out there?
There are many great writers of erotica. For myself, I really try to make a story that is interesting, well written and, above all, arousing. I want my stories to have good readability and to be the sort of thing one might return to and read over and over. I have stories like that in my own collection and that is what I aim for.
Pick one of your erotic works–if it were made into a movie, who'd play the various characters and why?
 I brainstormed with my husband on this. We picked Mia's Cop Craving. There are basically two characters, Mia, and the object of her fantasy, Rogan. My husband found Jeffrey Dean Morgan who I must say looks exactly as I imagined Rogan to be, dark-haired, handsome, and commanding. For Mia, I think perhaps Natalie Portman. I think she could portray Mia's vulnerability, spunk and sensuality all at the same time. 
Where can readers connect with you and find your work online?
Twitter – http://www.twitter.com/@MaliaMallory

Facebook – http://www.facebook.com/MaliaMallory

My Blog – http://abcsoferotica.wordpress.com/

Web Page – http://www.maliamallory.com 
Email – Malia_Mallory at hotmail dot com 
**Wild! Question: What erotic stories are you working on now?**
I am currently still working on The ABCs of Erotica – D is for Domination. I am also working on the second story in Mia's Police Officer Sex Fantasy Series. It is entitled Mia's Cop Craving – Double Teamed. 
Malia's Latest Release: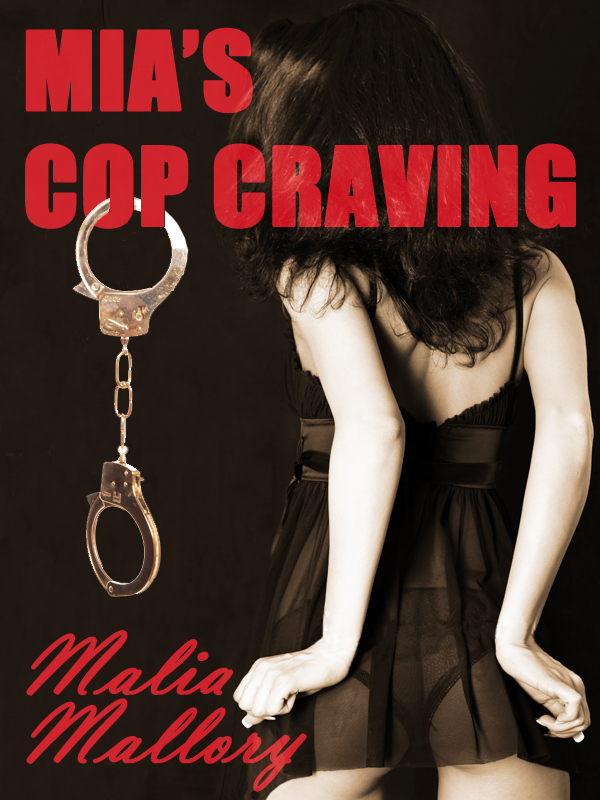 —
Malia Mallory is the author of The ABCs of Erotica (A-C available now) and Santa's Backdoor Baby, a holiday novella. Her newest story, Mia's Cop Craving, was released December 5. All are available at major online retailers such as Amazon and Barnes & Noble. Sign up for her newsletter on her website (http://www.maliamallory.com) and receive a free copy of "B is for Beach."