It may be cold outside, but today I have one sexy Brit keeping us warm with one awesome interview! Welcome Katie Cramer to the blog!
Tell us about yourself in fifteen words or less.
   A fun-loving British mother of two who loves my family, writing and high heels. 
How do you define "erotic"?
   Anything that makes the hairs stand up on the back of your neck while arousing you in other areas! A touch, a look, a smile – these are all things far more erotic than mere sex. 
What makes erotica different than other genres (besides the knockage of boots)?
   There is real demand for short fiction – in fact I'd say it sometimes works better for erotica than full-length novels. No other genre seems to have such a vibrant 'short story' market. There's also a real opportunity to build up a body of work very quickly and make an actual living as a full-time writer.
   Erotica is also trickier to write than a lot of people would imagine. You need to have a pretty filthy mind at times! There has to be much more than 'slot A' into 'slot B' or the story simply will not work. It staggers me how many mainstream novels from all genres have atrociously written sex scenes yet erotica gets little respect at times. 
Where do you find inspiration for your work?
   Everywhere! I might be walking down the street and catch a hot-looking guy or girl and imagine a story around them. I can create entire characters just from the clothes people are wearing. I adore fashion and love to dress my characters up in certain clothes that match their personality – even if not all of that makes it into the story.
   I also write to sell. By that I mean that not all the inspiration I sometimes have will make it to the page. I look at what works – Daddy and pseudo-incest stories are huge at the moment – and I write accordingly. I'm always watching out for new markets and potential big sellers. As much as I'm a writer first and foremost, I also view this as a business. 
What sets you apart from other erotic work out there?
   Some of my work is very explicit but I always try to make my stories about more than just sex. Even my shortest stories, around 3000 words, have character backgrounds and a degree of plot. I also like to explore why people are having sex – their motivations, good or bad – and I like it to be believable. We all know the sex is coming but it's important to explore the journey to get there. Plots are sometimes thin as tissue in erotica but I still think it's important to have one.
   I also like to have characters readers can relate to. One of my books, about a cougar who goes after a fireman half her age, was so much fun to write as the central character, Victoria, was someone I (and many women) can sympathize with. On the surface she's sexy and strong but right when she thinks she's snared her man she suffers this huge setback and her confidence is shattered. It humanizes her character and means the story now pivots on the sex happening or not, rather than a scene just being parachuted in. 
Pick one of your erotic works–if it were made into a movie, who'd play the various characters and why?
  Ooh, tough one! I'll pick "What Lisa Did" as it's my most plot-heavy story and spans three books. The lead character, Lisa, would be played by Kate Beckinsale. I have such a girl-crush on her! I think she would portray the right mix of sexiness, confidence and doubt. Plus her body is just smoking hot – she would look amazing in the underwear scene! Her best friend, Julia, would have to be Alyson Hannigan. She has an understated beauty mixed with the sassy edge that character requires. Dan, the man who turns their lives upside down, would be Alex Pettyfer – he's hot but with a hint of danger. Actually, he's probably too young – but, hey, we'll let that slide! 
Where can readers connect with you and find your work online?
   My web site is www.katiecramer.com which has links to all my books. I'm at Amazon, Smashwords, All Romance eBooks and BookStrand. You can also find me on Twitter – @katiecramerbook is my 'handle'. Is that the right Twitter word?
**Wild! Question: What is the most challenging part of being an indie erotica creative?**
Coming up with new and interesting ways for characters to have sex is tough but so much fun. I think you can have more fun writing erotica than probably any other genre. New descriptions for the, er, organs can be a problem though. You know you're in trouble when you start using words like 'manroot'.
As for the indie side of it –  nothing is challenging enough to be a problem. Sure, you have to format the books, pick cover art etc – but that means you can have total creative control of your work and if something doesn't work out you can just change it. There's no waiting, no permission to seek, nothing. It is such an exciting time to be a writer.
Katie's latest release: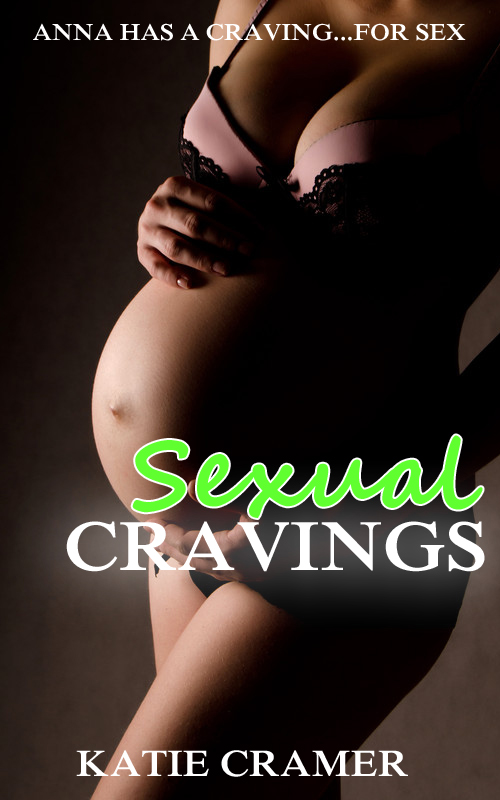 And as a special treat, you can DL Katie's cougar-tastic erotic work, The Cougar Gets Her Stud, for free until Sunday, exclusively on Amazon!
Thanks for stopping by, Katie!