I'm a self admitted sex fiend…which kinda works out considering my line of work. 🙂
I went on a mini vacay this weekend and spent the day at the beach, writing and fantasizing and frolicking in the sand with Mr. VW.
After transferring my draft, editing, and creating a sexy cover while watching a highly mediocre episode of The Walking Dead, my new erotic short was born.
Dani and the Cop is about a really naughty chick who has a penchant for masturbating behind the wheel.  It's short and sweet (one of my Quick and Dirty selections) and it's live on Smashwords.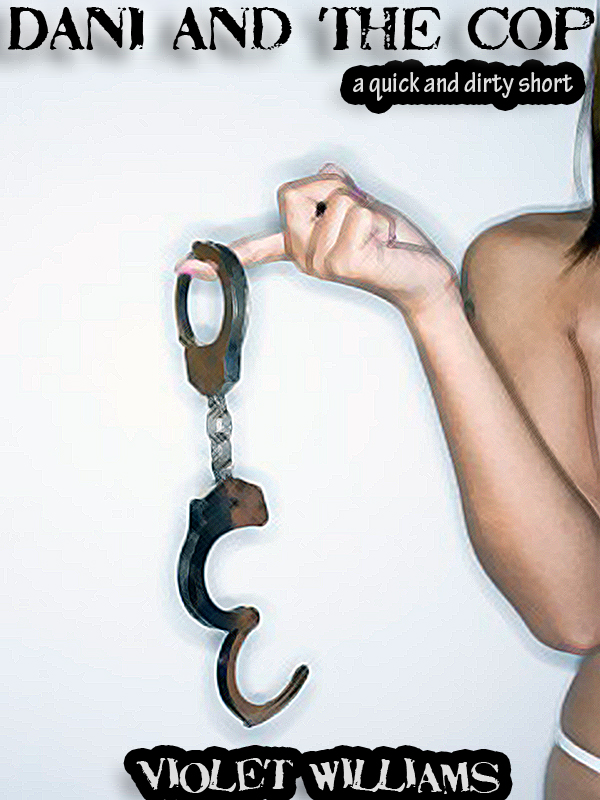 Dani Woodard has a problem. When she's stressed from dealing with her rambunctious fifth grade class or fresh from an argument from her uber possessive boyfriend, she likes to do something fun, hot, and a little risky—using her vibrator while she's driving.
After a particularly hairy day, Dani leaves work with plans to try out a brand new toy behind the wheel. But her erratic driving catches the attention of Officer Dave Wilkes, who pulls her over. When he finds out that her swerving is due to masturbation, he decides she deserves something far more creative than a ticket… 
http://www.smashwords.com/books/view/104963
It's delightfully naughty, if I say so myself. 😀  And while I only planned it as a stand alone short, I might have to go revisit Darling Dani…
Thanks for reading and all your support, fellow kinksters!
xoxo